Medical Ultrasound Transducers
What We Offer
Consistently deliver high quality transducers.
Our service is optimized for lower your costs, increase your sales and improve your customer satisfaction.
Overview of all daily offers of all brands for a variety of applications
Capable to sell models which are quite often difficult to sell or to get
24 hours a day, 7 days a week standy for you.
Transducers International matches each day continuously the demand and the availability of new, used and refurbished medical ultrasound transducers. Due high capability, we are able to provide you in all your medical ultrasound transducers needs. Our unique and specially designed databank with information about everyones speciality, experience, availability and need for ultrasound transducers, forms the basis of our efficient way of working.
Our intermediary service brings you one step ahead to help you find cost-effective solutions to your needs as well as for your own clients. Our effective way of doing business proves every time making a match between the demand and the availability within 24 hours.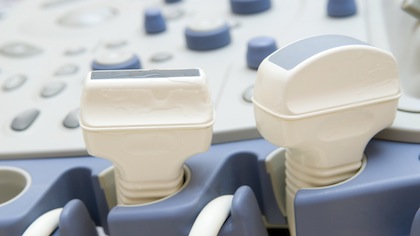 Interested to purchase, sell or repair your probe?
Transducers International offers you a detailed quote. We are always interesting in what you would like to sell and we have extended our service with a probe analysis and full repair facility as well to lower your costs. Please follow-up the button or call/ email us. We will pleased to meet and support you!
Get in touch here
Our vision is to be a reliable partner for all our clients and relations to find high quality medical equipment at a low cost price. We feel us privileged to offer this kind of services already to hundreds of companies in the world.

Jan Ruissen — Director & Founder